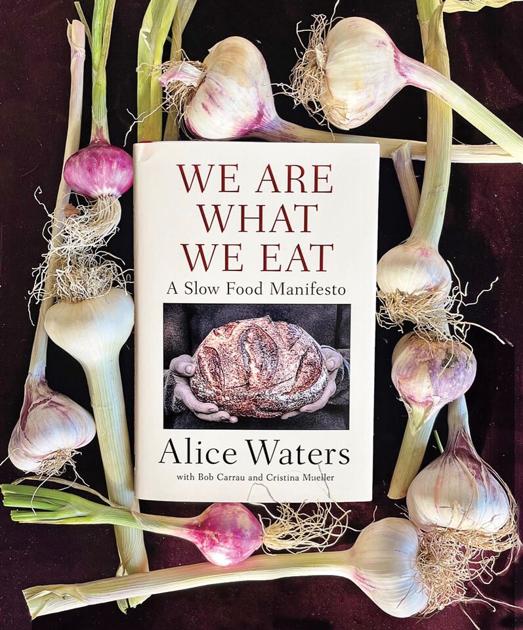 Food for Thought: East Bay Writers | People
From canned beans 
to micro greens, 
TV dinners to food TV, Alice Waters has significantly altered our attitudes toward food, illuminating its political, economic, and cultural significance. Now the 77-year-old grande dame of Berkeley has released a new book attempting to encapsulate the slow food 
revolution that she and her iconic farm-to-table sanctum, Chez Panisse, helped spark—and determine where that movement goes from here.
In We Are What We Eat: A Slow Food Manifesto, Waters writes in no uncertain terms that our personal dining habits reflect who we are, for good and for bad, and have a profound impact on the world.
"Food can enhance our communities, humanize our institutions, and help heal and replenish the besieged environment. Or food can destroy our health and our planet," Waters summarizes. "How we eat is how we live. This is the guiding philosophy of my life."
It's heady stuff to ponder when considering your next bite, but there's no question that consumers, particularly in the Bay Area, are increasingly mindful about what they eat thanks to Waters. And she's not the only one. A veritable organically farmed heirloom-varietal apple orchard full of East Bay food influencers has produced a crop of new books—covering topics as diverse as female chefs, the diet-body connection, plant-based drugs, and the African diaspora—that is helping change the way we think about food.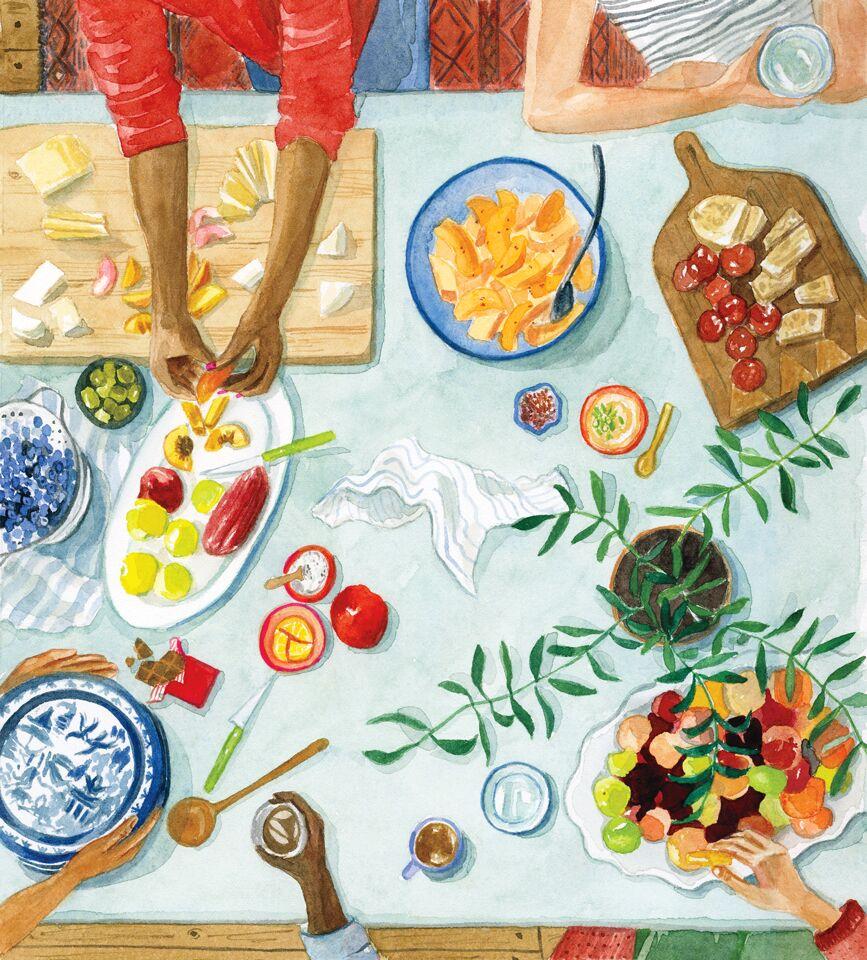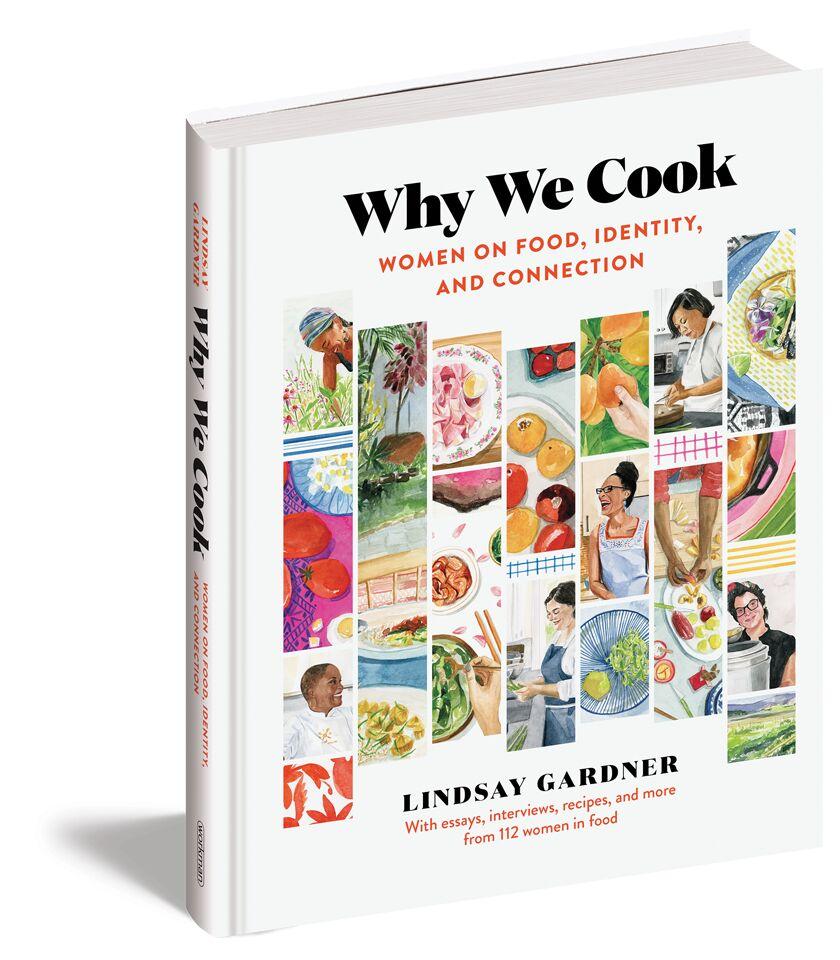 Women and the Culinary Landscape
Historically, the common perception of the food industry has centered on men, often white men, toiling away in a kitchen like modern-day gladiators. In fact, women account for half the restaurant industry's workforce, yet they seem to get less attention, not to mention less 
opportunity as head chefs and owners. It's a point that Lindsay Gardner makes in Why We Cook: Women on Food, Identity, and Connection. The longtime Oakland illustrator (she moved back home to Michigan during the pandemic) pulls together essays, recipes, and interviews from 112 women in the food industry—including influential voices such as Ruth Reichl, Carla Hall, and Priya Krishna—all complemented by Gardner's lush, vibrant watercolors.
"It seemed to me that a culture developed around food that became more of a glorification of a male, ego-driven kitchen—but that women's voices are often not heard from," she says. "I wanted to celebrate the multiple perspectives and many ways women are impacting the culinary landscape, from farming to investing to ownership to creative development to home cooks."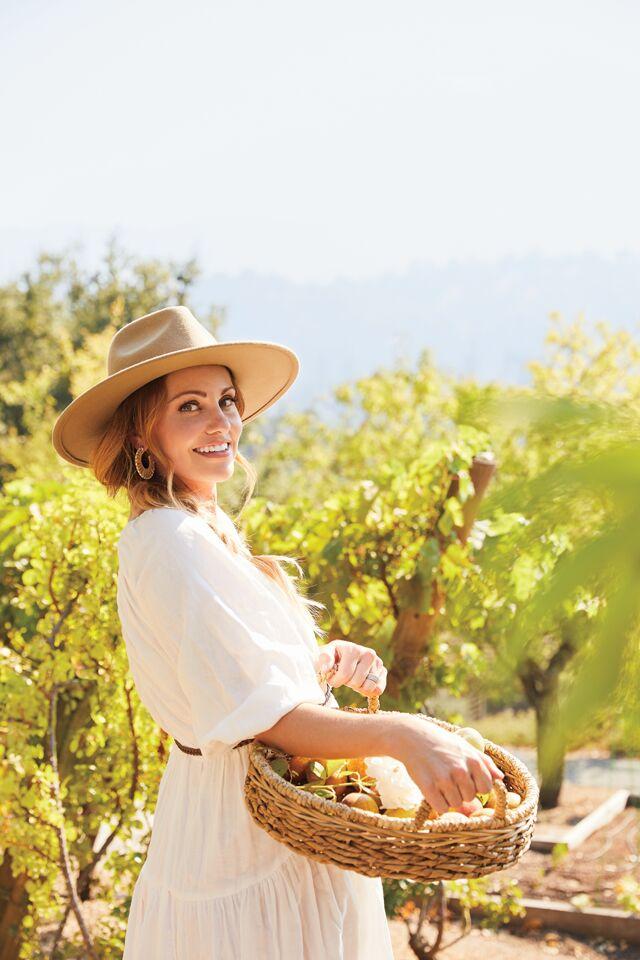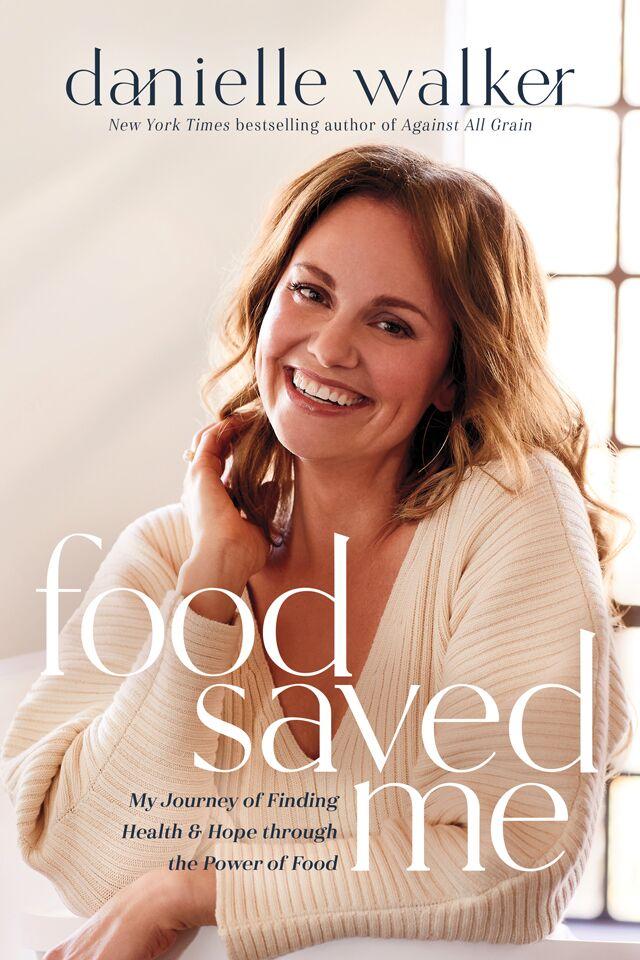 The Health-Diet Connection
The seeds of Danielle Walker's recovery from a debilitating autoimmune disease came not from our region's world-renowned medical institutions but rather a humble Ugandan doctor she met on a trip to Africa who introduced to her the relationship between bacteria and gastrointestinal health. Times have certainly changed for the born-and-raised Danville resident, who has spent the last decade-plus espousing the benefits of a paleo, gluten-free lifestyle via her Against All Grain blog.
"I remember going on TV in the beginning and not being allowed to mention terms like paleo or gluten-free," Walker recalls. "They thought it was just one of those flash-in-the-pan diets."
Since then, there have been highs—including three New York Times–best-selling cookbooks and the runaway success of her brand, which has grown to one million followers across all platforms—and lows—the passing of her newborn daughter in 2014 and a recent medical relapse that landed Walker in the hospital for three weeks. She touches on all that and more in her new memoir, Food Saved Me: My Journey of Finding Health and Hope Through the Power of Food. She wrote it, she says, in part to inspire others to reclaim their health through diet and discipline.
"Doing research for the book, I read through a lot of old testimonials from readers [about] how somebody's life changed because of my recipes," she says. "And honestly it helped reaffirm for me that food can be something so powerful and healing."
Inquiring Mind
Much of the appeal of Michael Pollan's nonfiction comes down to his mix of humor, skepticism, and intense curiosity about any and all ideas related to food—using dogged journalistic research to back up his conclusions. The Berkeley writer burst into the public consciousness through more conventional, if no less revolutionary, early work, including hugely influential tomes The Omnivore's Dilemma (2006), In Defense of Food (2008), and Cooked (2013).
Pollan's more recent books have been out there—and we're here for it. In How to Change Your Mind (2018), he dove into the history and science related to psychedelics such as LSD and mushrooms. He also experimented with mind-altering substances, revealing details such as how they helped him cope with his father's terminal illness.
In his latest, This Is Your Mind on Plants, he delves deeper into this spiritual journey, researching three plant-based drugs—opium, caffeine, and mescaline—and the science behind how they affect our brains.
"Ever since I took up gardening as a teenager and attempted to grow cannabis, I have been fascinated by our attraction to these powerful plants as well as by the equally powerful taboos and fraught feelings with which we surround them," Pollan writes. "I've come to appreciate that when we take these plants into our bodies and let them change our minds, we are engaging with nature in one of the most profound ways possible."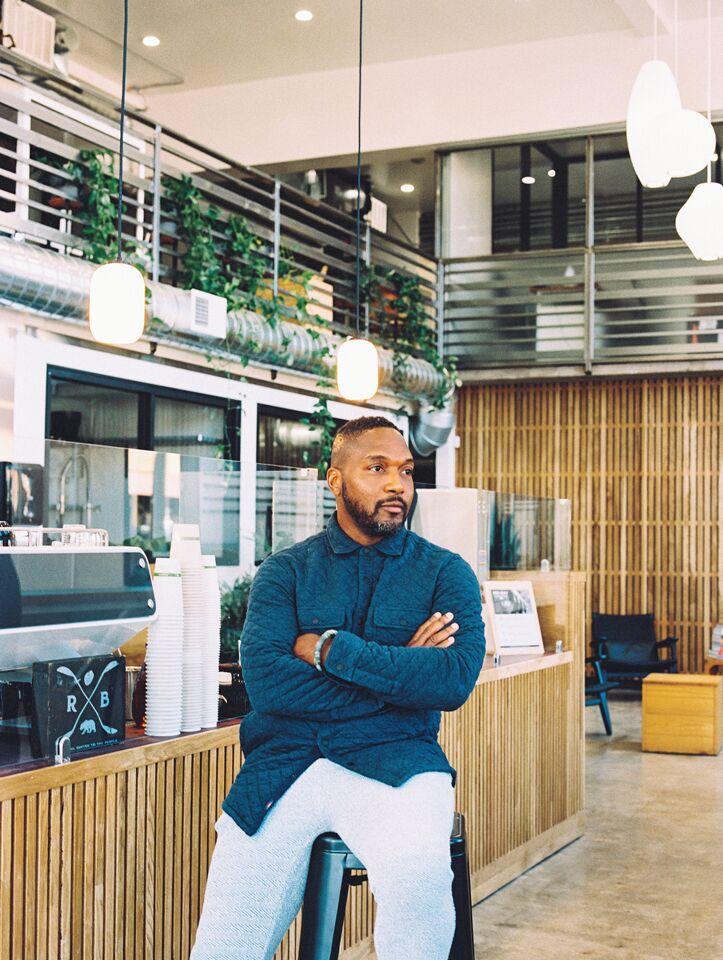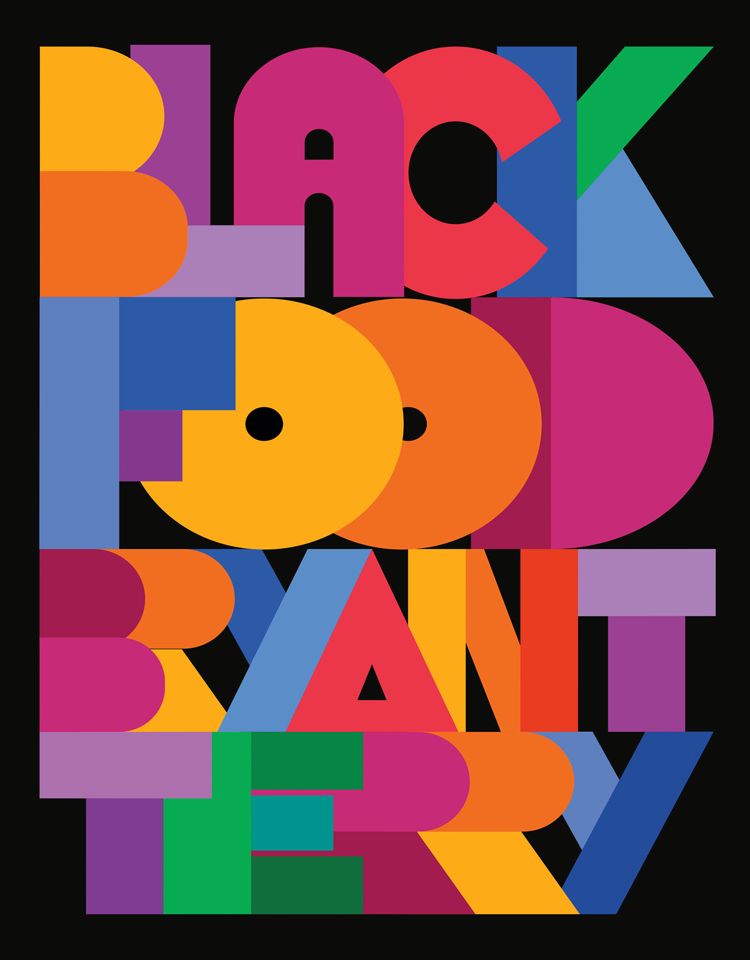 Cultural Explorations
Modern Renaissance man Bryant Terry has a lot going on. The Oakland resident is editor in chief of 4 Color Books, an imprint of Penguin Random House and Ten Speed Press; coprincipal and innovation director at creative studio Zenmi; and chef-in-residence at San Francisco's Museum of the African Diaspora, where he creates programming "at the intersection of food, farming, health, activism, art, culture, and the 
African diaspora." As a practicing vegan, Terry devotes much of his advocacy and writing to changing preconceptions of Black food as mostly meat-based and unhealthy.
"There's a range and diversity that is missed about African American cuisine," he says. "At its core, it's very healthful. Collard greens, mustards, turnips, sugar snap peas, black-eyed peas—these traditional foods that we used to grow in our backyards and community gardens. These are authentically Black foods that are also good food."
The James Beard Award–winner has also penned five cookbooks, including Vegan Soul Kitchen and Vegetable Kingdom. In his highly anticipated new tome, Black Food, out in October, Terry moves beyond plant-based recipes to explore Black foodways in the United States and throughout the world. The book includes recipes, essays, music, and artwork from more than 100 contributors that reveal, amplify, and celebrate Black culture "through the prism of food."
Recipes for Change
East Bay foodies dish on traditional cooking and out-of-the-box thinking about food. 
James Beard: The Man Who Ate Too Much, by John Birdsall
Oakland-based food writer Birdsall digs deep into the life of food world luminary James Beard, detailing how he helped create and elevate the idea of American cuisine in the 20th century. 
Provecho: 100 Vegan Mexican Recipes to Celebrate Culture and Community, by Edgar Castrejón 
Through recipes and reflection, the Mexican American Oakland native recounts his adoption of a vegan diet and efforts to translate beloved family recipes into delicious plant-based form.   
Traditionally Rustic Food, by Carmen Delgado
Originally from Spain and married to an Argentinian, the Pleasanton resident has a new cookbook highlighting simple, healthy Spanish and Argentinian family recipes with an emphasis on Northern California–style seasonality. 
Hippie Food, by Jonathan Kauffman
Frequently dismissed, the "back-to-landers, longhairs, and revolutionaries" of the 1960s and '70s had a serious—and beneficial—impact on how and what we eat, argues Kauffman, a longtime Bay Area reporter. 
From a Kitchen in the World House, edited by the Martin Luther King Jr. Freedom Center
This inspiring cookbook highlights a multicultural recipe swap—including dishes such as enchiladas, chicken adobo, Japanese curry, candied yams—conducted by teen students at the Oakland-based civic engagement nonprofit. 
At the Chinese Table: A Memoir with Recipes, by Carolyn Phillips
The Alameda resident received high praise for highlighting unique regional Chinese dishes in 2016's All Under Heaven: Recipes from the 35 Cuisines of China. Her new memoir recounts how she was introduced to the cuisine by her now husband, Taipei scholar and epicurean J. H. Huang. 
Whole Girl: Live Vibrantly, Love Your Entire Self, and Make Friends with Food, bySadie Radinsky
The 19-year-old UC Berkeley freshman's book details a journey of self-discovery via food, from solving gastrointestinal issues by switching to a gluten-free diet to raising awareness of how messaging about food negatively impacts self-esteem among girls and young women. 
Bread Book: Ideas and Innovations From the Future of Grain, Flour, and Fermentation, by Chad Robertson and Jennifer Latham
Tartine founder Robertson is the headliner but the famed San Francisco bakery's longtime director of bread (and Oakland resident) Latham gets cobilling in this hotly anticipated deep dive into "the craft and science of bread making." 
The Flavor Equation: The Science of Great Cooking, by Nik Sharma 
The former East Bay-based food writer taps into his background as a molecular biologist to explore the unique compounds that make up flavor—and how that knowledge can help you become a better cook.  
The Whole Smiths Real Food Every Day, by Michelle Smith 
In this follow-up to her popular 2018 cookbook filled with recipes built on "whole foods" (i.e. made-from-scratch with no processed ingredients), the Livermore food blogger and writer focuses on easy recipes for weeknight cooking.